Custom Coating, Inc. has equipment dedicated to the surface preparation of parts to be coated. This enhances the surface condition of parts for the conversion coating process.
Contact our knowledgeable staff today for a competitive quote of your conversion coating needs!
Contact CCI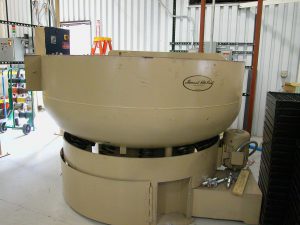 Vibratory Deburring
This process can be used for deburring metal stampings and steel or aluminum castings. CCI has two machines that range from 10 to 12.5 cubic feet in size.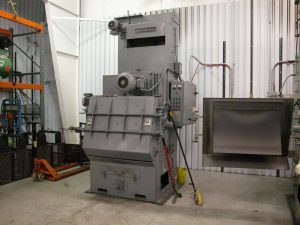 Shot Blasting
The shot blasting equipment at CCI is used to remove heat-treat scale, rust and other contamination from castings and metal parts. CCI has two Wheelabrators with six cubic feet of capacity each, dedicated to steel applications.